---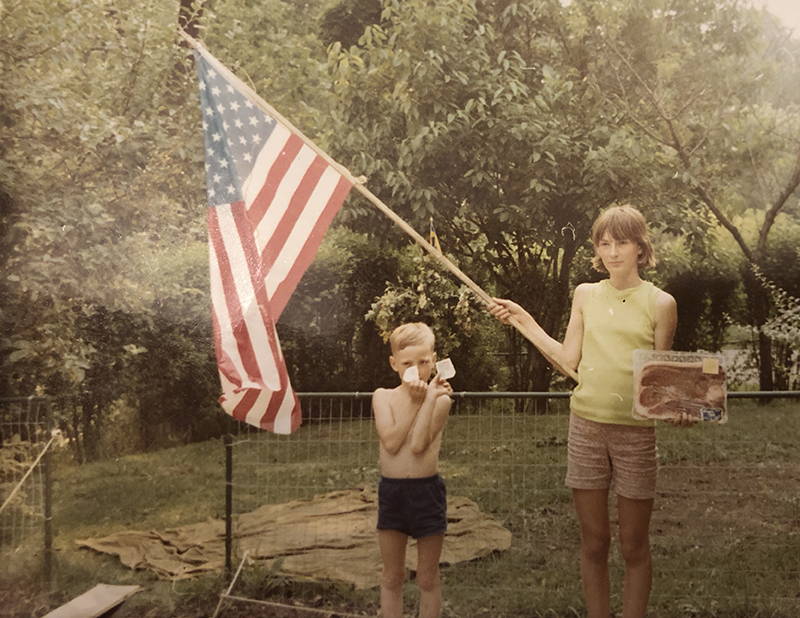 Growing up in the Stockholm archipelago made me develop a strong connection with the outdoors - sailing, hiking and fishing. In the 1960s I moved to the states for a few years with my engineering parents, and that's where I learned to barbecue. This created a strong passion for nature, inventions and food – especially when cooking with fire and smoke.
I always felt reluctant to use bad tasting and harmful lighter fluids, but there just weren't any good options around. When I had thrown away a barbecued chicken that tasted of lighter fluids back in 1997, I had enough and decided to take matters into my own hands. Fueled by frustration I invented my own lighter out of a vacuum cleaner and a bread toaster. Little did I know that this would change my life.
In 2004 I founded LOOFT with a single mission: build the lighter I could rely on every day. One that would eliminate the need for lighter fluids. One that was effective and safe. One that would both improve the barbecue experience and the food we love. LOOFT was created out of a need – a need for a better lighting tool. Today, LOOFT products are developed with the same basic principle. With focus on necessity and user experience we ensure our customers have the right tools for doing what has been, and still is, so essential for humans all over the world – cooking with fire and smoke.

Richard Looft - Founder & CEO